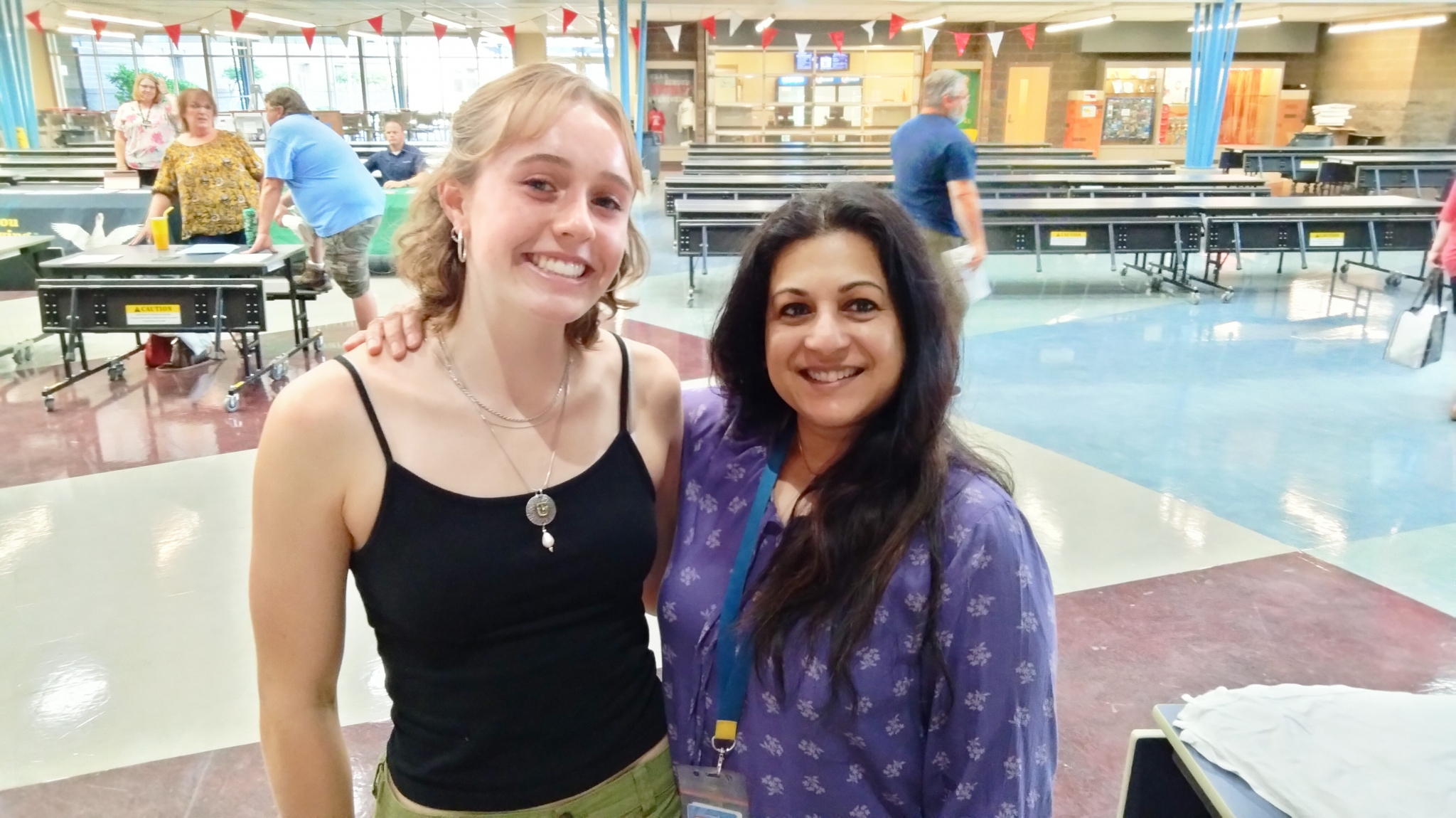 Back-to-School Rally!
Aug 22, 2023
Senior, Skye Stenehjem, shared the following speech with West Valley staff members at the All-Staff Back-to-School Rally on Tuesday, August 22, 2023:
Good morning, staff of West Valley, my name is Skye Stenehjem. I have been a student in the West Valley School District from Kindergarten all the way up to now, as I am entering into my senior year.
While I plan on attending college next year, I am getting closer and closer to the end of school and I've been forced to think more and more about my future – what I'm interested in and how I can turn that focus into the focus for the rest of my life.
When I think about it, each of these future possibilities can be traced back and attributed to all of the teachers throughout my life so far; who have shared with me either a passion for learning, a love for an activity, or a life lesson – all of which I will carry with me all my days to come.
So, to recognize some of these impactful people…
I'll start briefly with Mrs. Brown, my 3rd grade teacher, who put up with me when I wanted to stay-in for recess and talk about books. She was always so nice and even showed up to support me at my sport outside of school.
And Mrs. Mellander, my 4th grade teacher, who's bubbly, outgoing personality helped me break out of my shell and be myself.
And all of my past art teachers – Mr. Caprile, Mrs. Chapple, and Mr. Johnston – who have been so gracious as to share their love of art with me and encourage me to believe in my own abilities as an artist.
And all of my past band directors who have shared with me their love of music.
And, I don't want to make him feel old, but Mr. Noll, who has been one of my Dad's favorite teachers, my Mom's favorite teacher, one of my favorite teachers, and probably soon-to-be one of my brother's favorite teachers this year.
Now to move back a little ways. I need to mention Mrs. Kahn.
Starting in 3rd grade, she was my Computer Lab teacher.
In 4th grade, she let me and my friends flock around her at recess.
In Junior High, I had her as a Computer teacher once again.
Through all of these years, and to the present day, she has always been a very strong and powerful woman in my life. She always stands up for herself and taught me to do the same as she led me through a very male-dominated subject and taught me what girl power was.
In 5th grade, I had Mrs. Perez for English, and, my advisor, if I remember correctly. I recall once when I was distraught over a small assignment I failed in her class, I had sent her a message asking if it was ok to come in early the next day and check over my work to see what had gone so wrong. And I still have her response saved in my email inbox – that I look back on if I face a setback – where she addresses me "Star Child." And while it seems so small and insignificant, it reminds me from time to time that I am enough. She taught me, over the course of that year, that it's ok to fail, as long as you learn from your mistakes and never stop trying.
I was introduced to Spanish by Señor Hernandez in the 8th grade. He made the classroom fun and was able to introduce me to whole other world of language and culture. When I moved into my freshman year, Señora Larsen was able to turn my interest into a passion. The experiences and love she has for the culture and language keep me motivated to keep learning, even when it gets hard. Because of her, I hope to study abroad in college.
She has always made me, and all of her students, feel so welcome. I've now had her class at one point every single year of high school. She's my one consistent teacher that's always had my back and I know I can go to her if I need anything at all. While she showed me her love for Spanish, she also taught me the value of hard work, a positive attitude, and, most importantly, to accept myself for who I am.
Finally, I'd like to recognize both my teacher and my coach: Nordy.
Being a competitive gymnast from age 6 to the end of my 8th grade year, I was taught that coaches were callous and that they didn't care for you unless you were winning and proving that their coaching was a success. When I joined cross-country my freshman year, I was proven wrong by my new coach, Mr. Nordstrom.
Nordy has always shown compassion – no matter if it be a good day or bad. Furthermore, he redefined the meaning of an athlete for me – that my worth as a person is not defined by my performance in the sport, but, rather, the ability to love my sport and my team.
So no, I don't know what I'm going to do with my future, but I know I have options. I can be an artist, a musician, a translator, a software engineer, an athlete, a historian, a scientist, the list goes on and on. But I know I have options because a teacher, at some point in my life, showed me the possibility, and showed me they believed in me.
You see, I owe a lot of who I am and what I love to my teachers, and I am thankful to have this opportunity to express my gratitude.
I hope that every teacher realizes the effect they have on their students.
You always have the opportunity to ignite a passion for learning into every student who walks into your room. And even if at times it doesn't feel like it, you ARE inspiring others.
Thank you.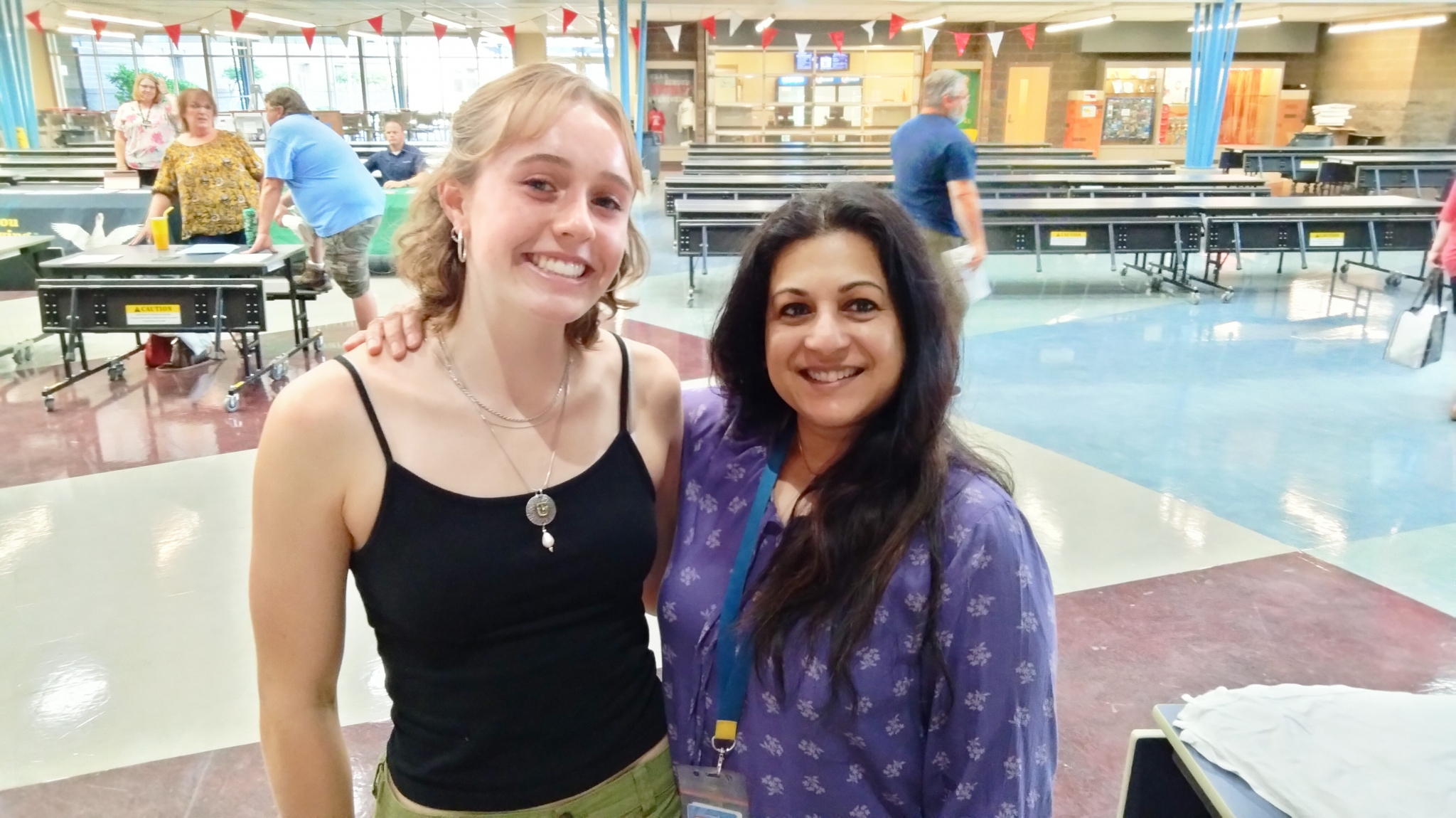 ---